Meet Julia McTague, ASAJulia

McTague
is an Accredited Senior Appraiser of the American Society of Appraisers with a specialty in Fine Arts. As a member of the New Mexico Chapter she served as Chapter President in 2008-2010 and is currently the Chapter Vice President. Her background in the Arts includes undergraduate studies at the University of Wisconsin, Madison, and a Bachelor of Arts in Art & Art History from the University of Iowa.
Accredited as a Senior Appraiser in 2007, she has twenty years of professional appraisal experience, and founded her own appraisal business in 2000.
McTague
has been tested and practices in accordance with the current Uniform Standards of Professional Appraisal Practice, or
USPAP
, as stated by the Appraisal Foundation, Washington, DC. All appraisal assignments comply with the Principles of Appraisal Practice and Code of Ethics as set forth by the American Society of Appraisers.
While New Mexican and Western Arts of the
19th-21st
century have been the general focus of her assignments,
McTague
also works with modern, contemporary and traditional American and European Arts. Having established a substantial client base in the private and public sectors, with projects that emphasize Fine Arts, she has worked with a great variety of personal property, with a strong background in decorative arts and antiques, American Indian Arts and early New Mexican traditional arts.
McTague
has worked closely with major organizations including the National Museum of the American Indian, Smithsonian Institution, Washington, DC; the Institute of American Indian Arts, Santa Fe; the Historic Museums of Taos; the Taos Community Foundation; the Helene
Wurlitzer
Foundation of New Mexico, Taos; the Harwood Museum of Art, University of New Mexico, Taos; the Taos Art Museum and
Fechin
House; the Millicent Rogers Museum, Taos; the Georgia
O'Keeffe
Museum and the New Mexico Museum of Art, both of Santa Fe.
McTague
has resided in New Mexico since the early seventies, and is recognized professionally for her participation within the community. From 2012-2017, she served on the New Mexico Humanities Council Board of Directors.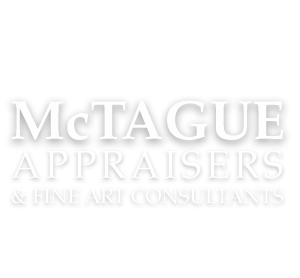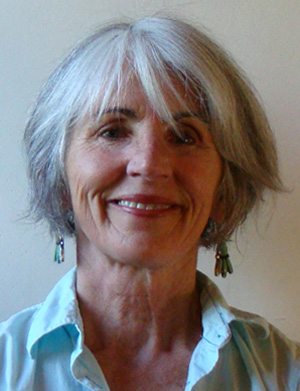 Julia McTague, ASA
Accredited Senior Appraiser
PO Box 213
Questa, NM 87556
575-586-1471
julia@mctagueappraisers.com